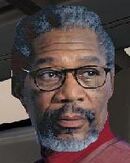 Fleet Admiral log : Fleet Commander Aden Iskra
Stardate : 2477.12.25 – 09:00
REPORT
We have been working hard to rebuilt the fleet, and this pass few months made uge progress. Starbase shipyard Aldea has been completed. The ships that need finishing have been sent to it. It has 7 drydocks, constructed with the help of many other, now new, Federation members, Hynerians and Thenisian, for them, we are still ironing out things. They have heavy set of rules and territory boundaries. The other bit of news is about the Gizor empire, they want a truce, and a neutral zone, something is definitively happening in there territory. Commodore Gideon confirmed that she had something in the works to find out what.
In the other drydocks, we have plans to construct other ships. A team of engineers are working nights and days on those projects. The Wolfheart seem to have been lucky in this department. The Iconian ship has some interesting technology, hope the next mission brings more of it. Of course, SFI and myself hope for a gateway for multiple counterstrick plans. Definitally, plans are forming to regain and give hope to the people we have left behind in the Alpha quadrant. Hope they will see it as to continu the fight.
With this truce with the Gizor, I am happy that now we can concentrate in building up the fleet but I still wonder if it will be in my lifetime that I will see us retake the Alpha quadrant from the Alliance.
End Report