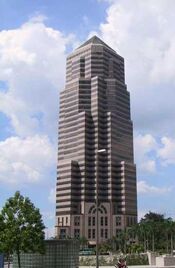 Let me situate where you are right now. You are a cadet near graduation, you had been trained at the Academy back on Terra Nova for 4 to 5 years and now you have been sent to Starbase Athena to finish your training but most of all, to be ready for new adventures.
What you need to know. First, the Academy is lead by Commodore Gideon, with an handfull of experienced Instructors. Set by the Commodore and the Fleet Admiral himself are the Rules and Post guidelines, don't be afraid by it, the rules are simple and if you have questions, you can contact us.If you are interested, click here, on the [APPLICATION FORM].
Ad blocker interference detected!
Wikia is a free-to-use site that makes money from advertising. We have a modified experience for viewers using ad blockers

Wikia is not accessible if you've made further modifications. Remove the custom ad blocker rule(s) and the page will load as expected.